Dr Brian Hon-Yin Chung (鍾侃言)
MBBS(Hons), MRCPCH, DCH(Ireland), FHKAM(Paediatrics), Clinical/Research Fellowship in Clinical & Metabolic Genetics (The Hospital for Sick Children, Canada), FCCMG(Clinical Genetics), MSc(Genomics and Bioinformatics)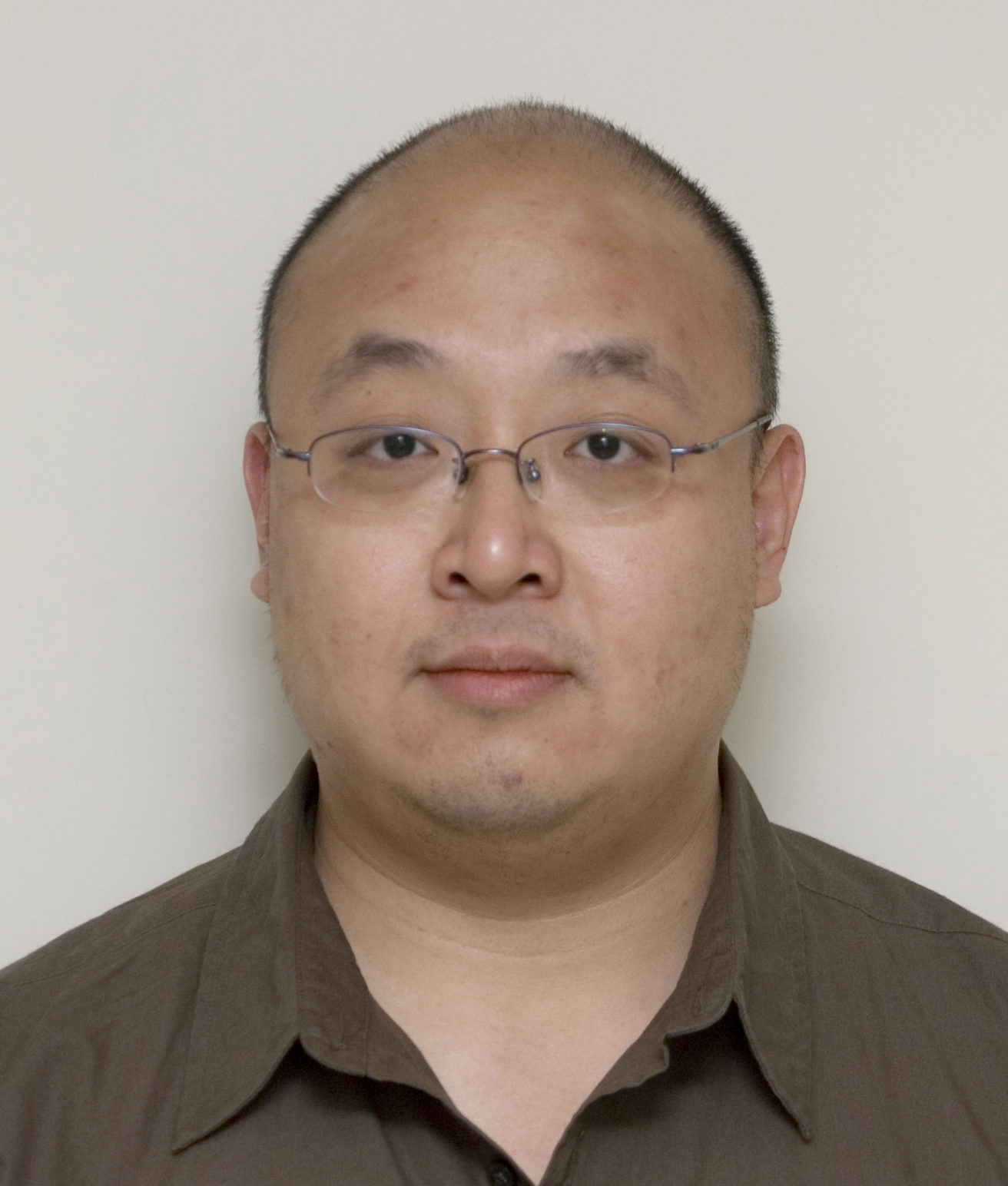 Clinical Associate Professor
Department of Paediatrics and Adolescent Medicine, LKS Faculty of Medicine,
The University of Hong Kong
Dr. Brian Chung, one of the few clinical geneticists in Hong Kong, has established a clinical genetics program in 2010 with a strong research component. He provides clinical genetic services, such as genetic testing, in-patient and out-patient genetic evaluation and counselling, to patients with various genetic disorders. He conducts clinical studies on patients with various genetic disorders and he collaborates with linguists on discourse analysis research in cross-cultural genetic counseling.
Together with his research team, he has initiated array comparative genomic hybridization (aCGH) analysis in our department helping the diagnosing chromosomal abnormalities. 
His research focuses on the medical application of whole-genome and epigenetic technologies on the study of human diseases by identifying novel variants/genes as well as the epigenetic changes involved. With the NextSeq500 platform successfully installed and with the optimizing bioinformatics pipeline, his team aim at identifying novel mutations for rare disease using whole exome sequencing (WES). 
Specialty
Clinical Genetics
Awards
2017 - Best Young Investigator Prize - Hong Kong College of Paediatricians (Paper published in Journal of Molecular Autism 2017)
2017 - Knowledge Exchange Awards 2017 - Little People Care Alliance; LKS Faculty of Medicine (shared)
2016 - Long Service Awards, After 15 Years of Service; Department of Paediatrics and Adolescent Medicine, LKS Faculty of Medicine, The University of Hong Kong
2013 - Outstanding Oral Presentation Award - Identifying genetic mutations in patients with RASopathies using a new generation sequencing diagnostic pipeline in Hong Kong; Annual Scientific Meeting 2013, Hong Kong College of Paediatricians
2013 - Outstanding Poster Presentation Award - Integration of chromosomal microarray into paediatric clinical care in Hong Kong; Annual Scientific Meeting 2013, Hong Kong College of Paediatricians
2013 - Certificate of Excellence - Master of Science in Genomics & Bioinformatics; Division of Genomics & Bioinformatics, CUHK-BGI Innovation Institute of Trans-omics
2012 - Outstanding Team award - The Hong Kong West Cluster
2010 - 10-year Loyalty Award - Queen Mary Hospital
2010 - First Runner-up Best Poster Presentation - 7th Asia Pacific Medical Education Conference (APMEC)
2010 - One of the Top 4 submissions - 34th Annual Scientific Meeting, Canadian College of Medical Genetics
2010 - Best Basic Research - Annual Research Day, Paediatrics, Hospital for Sick Children, Toronto
2009 & 2010 - Fellow Award - 30th Annual David W. Smith Workshop on Malformations and Morphogenesis
2005 - Silver Medal in Best Original Research Contest - Clinical Markers Useful in Enhancing Diagnostic Yield for Children with Global Developmental Delay (GDD); HK Academy of Medicine
2005 - Most Outstanding Free Paper - (SMARD1) Spinal muscular atrophy with respiratory distress type 1 mutation in a Chinese boy; The 3rd Hong Kong Genetic Symposium 2005
Contact

Email:

Tel:

Fax:
Office:


bhychung@hku.hk


(852) 22554482
(852) 28551523
Department of Paediatrics & Adolescent Medicine
Room 115, 1/F, New Clinical Building
102 Pokfulam Road, Queen Mary Hospital, Hong Kong

Research
Medical application of whole-genome technologies
Using cutting-edge technologies including CNV arrays, whole exome/genome sequencing and detailed phenotypic evaluation, we identify novel variants/genes involved in the pathogenesis of human diseases. Current projects include:
| | |
| --- | --- |
| l | Genetic Diagnosis of RASopathies using Next Generation Sequencing |
| l | Exome/whole genome sequencing of patients with congenital heart disease/neurodevelopmental disorders |
| l | whole exome sequencing of families with rare genetic syndromes |
Clinical Genetics & Genetic Counselling
| | |
| --- | --- |
| l | Disease burden, clinical manifestations & natural history of genetic syndromes |
| l | Communication/discourse analysis in genetic counseling in different clinical settings including inherited arrhythmia clinics, prenatal diagnosis, preimplantation genetic diagnosis (in collaboration with Dr Olga Zayts, Dept of English, HKU) |
Epigenetics and Human Disease
Epigenetics is the study of heritable changes in gene expression or cellular phenotype caused by mechanisms other than changes in the underlying DNA sequence and it includes DNA methylation, chromatin remodeling, RNAi and prions/structural inheritance systems. Using various technologies including bisulphite-converted DNA pyrosequencing, MLPA and whole genome DNA methylation arrays, we study various common and rare disorders in which epigenetics and imprinting is implicated in the pathogenesis. Current projects include:
| | |
| --- | --- |
| l | Whole genome DNA methylation studies in Chinese patients with SLE |
| l | Childhood imprinting disorders |
Selected publications
Recent significant Publications:
| | |
| --- | --- |
| l | Grafodatskaya D*, Chung BHY*, Butcher DT, Turinsky AL, Goodman SJ, Choufan S, Chen YA, Lou Y, Zhao C, Rajendram R, Abidi FE, Skinner C, Stavropoulos J, Bondy CA, Hamilton J, Wodak S, Scherer SW, Schwartz CE and Weksberg R. Multilocus loss of DNA methylation in individuals with mutations in the histone H3 Lysine 4 demethylase KDM5C. BMC Medical Genomics 2013;6(1):1-18. [*equal contributions] |
| l | Grafodatskaya D, Chung BHY, Szatmari P and Weksberg R. Autism Spectrum Disorders and Epigenetics (with Editorial Comments). Journal of the American Academy of Child & Adolescent Psychiatry 2010;49(8):794-809. |
| l | Chung BHY, Mullegama S, Marshall CR, Lionel AC, Weksberg R, Dupuis L, Brick L, Li C, Scherer SW, Aradhya S, Stavropoulous DJ, Elsea SH and Mendoza-Londono R. Severe intellectual disability and autistic features associated with microduplication 2q23.1. European Journal of Human Genetics 2012; 20(4):398-403. |
| l | Fernandez BA, Roberts W, Chung BHY, Weksberg R, Meyn S, Szatmari P, Joseph-George AM, Mackay S, Whitten K, Noble B, Vardy C, Crosbie V, Luscombe S, Tucker E, Turner L, Marshall CR, Scherer SW. Phenotypic Spectrum Associated with De Novo and Inherited Deletions and Duplications at 16p11.2 in Individuals Ascertained for Diagnosis of Autism Spectrum Disorder. Journal of Medical Genetics 2010;47(3):195-203. |
| l | Chung BHY, Hinek A, Keating S, Weksberg R, Shah V, Blaser S, Hawkins C, Chitayat D. Overgrowth with increased proliferation of fibroblast and matrix metalloproteinase activity related to reduced TIMP1: a newly recognized syndrome? American Journal of Medical Genetics Part A 2012;158A(10):2373-2381. |
| l | Pinto D, Pagnamenta AT, Klei L, Anney R, Merico D, Regan R, Conroy J, Magalhaes TR, Correia C, Abrahams BS, Almeida J, Bacchelli E, Badeer GD, Bailey AJ, Baird G, Battaglia A. Berney T, Bolshakova N, Bolte S, Bolton PF, Bourgeron T, Brennan S, Brian J, Bryson SE, Carson AR, Casallo G, Casey J, Chung BHY,..., Betancur C. Functional impact of global rare copy number variation in autism spectrum disorders. Nature 2010;466(7304):368-372. |
Education
Clinical Service
Significant Achievement of Team Members
Awards
| | |
| --- | --- |
| l | Young Investigator Award , 2017, Asia Society of Pediatric Research, Dr Winnie Tso |
| l | Young Investigator Award , 2017, Asia Society of Pediatric Research, Mr Steven Pei |
| l | Award for Oral Presentation - 1st Prize, 2017, Joint Annual Research & Scientific Meeting, Mr Christopher Mak |
| l | Best Fellow Dissertation Award, 2016, HK College of Paediatricians, Dr Victoria Tao |
| l | Outstanding Oral Presentation, 2016, 4th ASM - HK College of Paediatricians, Mr Gary Mok |
| l | Outstanding Oral Presentation, 2016, 4th ASM - HK College of Paediatricians, Ms Mandy Tsang |
| l | Outstanding Oral Presentation, 2015, 3rd ASM - HK College of Paediatricians, Dr Annisa Mak |
| l | First Runner-up, 2014, Golden Jubilee Scientific Meeting, Department of Paediatrics & Adolescent Medicine, HKU, Mr Gordon Leung |
| l | Outstanding Oral Presentation, 2014, 2nd ASM - HK College of Paediatricians, Mr Kit-San Yeung |
| l | Outstanding Oral Presentation, 2014, 2nd ASM - HK College of Paediatricians, Mr Christopher Mak |
| l | Outstanding Oral Presentation, 2014, 2nd ASM - HK College of Paediatricians, Mr Gordon Leung |